Our Company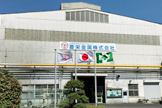 By hot forging, we manufacture products of high durability, such as differential bevel gears for automobile, agricultural machines, and forklift, sprocket, clutch, and general gears.
Many years of our experience has established our high technology for hot forging.
We do our best to meet our customers needs for high strength, high quality, and low cost.
Profile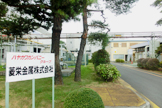 July 1, 2018
Company Name
Ryoei Metals Corporation
Address
1230 Kamihideya, Okegawa-city, Saitama, Japan (on premises of Hitachi Metals, Ltd.)
TEL
+81- (0) 48-786-1025
FAX
+81- (0) 48-786-1008
Foundation
October, 1972
Capital
100 million yen (100% investment by Hayakawa Co.,Ltd.)
Employee
109
Customer
Hayakawa Co.,Ltd. (100%)
Business
Precision Forgings (bevel gears, etc.)
President
Yoshihiro Kizu
Associate Company
Hayakawa Co.,Ltd.
Alloy TEC Co.,Ltd.
Tokyo Lost-Wax IND.Co.,Ltd.
Precision Forging Business
| | |
| --- | --- |
| 1965 | Manufacturing of precision forging bevel gears begins by engineering collaboration of Mitsubishi Metals (Mitsubishi Materials Co. today) and a German company |
| 1975 | Manufacturing of spiral gears begins with its own technology |
| 1978 | Mass production of forgings for aircraft begins |
| 1990 | Company name changes to Mitsubishi Materials Corporation (Merger of Mitsubishi Metal and Mitsubishi Mining & Cement) Mass production of auto mobile bevel gears begins |
| 1993 | Certified for ISO 9002 (Currently ISO 9001) |
| 1995 | Establishment of joint company in India (*SOPL), Licensing of technology to SOPL |
| 1998 | Mass production and exporting of bevel gears begins |
| 1999 | Mass production at *SOPL begins |
| 2003 | Production of precision forgings is transferred from Mitsubishi Materials to Ryoei Metals |
| 2005 | Business development in Thailand (collaboration with SAMCO and TBM&S) |
| 2009 | Certified for ISO/TS 16949 (Already returned in 2015) |
| 2017 | Certified for ISO14001 |
History
1972
Foundation (on premises of Mitsubishi Materials, Okegawa Plant*)
1996
Packaging and shipping of precision forgings
1998
Die production and machining section are transferred from Mitsubishi Materials, Okegawa Plant*
2003
Integration of precision forging business (designing, forging, and inspection for precision forgings)
2016
Shareholder was changed from Mitsubishi Materials to Hayakawa.
2018
Established of Ryoei Metals Thailand

* Hitachi Metals, Ltd. Okegawa Plant (Today)
Main Clients
Domestic
SANDEN CORPORATION
MITSUBISHI FUSO TRUCK & BUS CORP.
UD Trucks Japan Corporation
KUBOTA CORPORATION
KANZAKI KOKYUKOKI MFG. CO.,LTD.
IHI Agri-Tech Corporation
ISEKI & CO.,LTD.
YANMAR CO.,LTD.
MITSUBISHI MOTORS CORPORATION
TOYOTA INDUSTRIES CORPORATION
KOMATSU FORKLIFT CO., LTD.
GKN DRIVELINE TORQUE TECHNOLOGY KK
F.C.C. CO.,LTD.
UNIVANCE CORPORATION
Overseas
Dana Corporation (USA)
Dana Spicer (Thailand) LTD
FCC (North Carolina) , LLC